24 Mar
by Admin | in Blog | 0 comments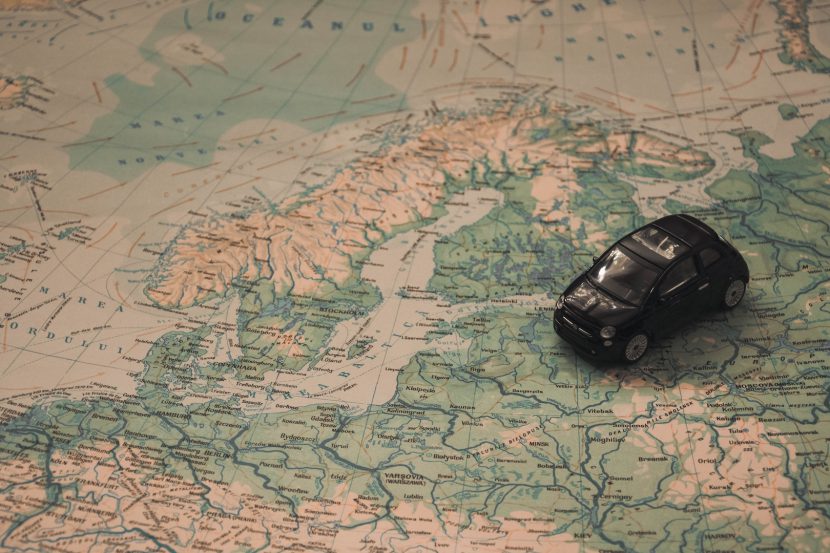 If your job requires a lot of jet-setting to places far and wide across the globe, avoiding the headaches of plane travel might not be possible. But if you're among the many who need to travel for work just sporadically–for a conference, a training, or an important meeting–flying may be more of a choice than a requirement. And with ticket prices rising, airlines cutting back on options and amenities, and increasingly unpredictable delays at security check and baggage claims, there are plenty of reasons to find alternate ways of getting to your destination if you can. Being on the clock and out of your element in a strange place is stressful enough!
Instead of defaulting to fly for short trips, keep the '5 Hour Rule' in mind. It's exactly what it sounds like–if your destination is roughly within a 5 hour drive of your starting point, you're typically better off driving than flying in terms of cost to you or your business. It's a rule of thumb you'll hear often from seasoned business travelers, but truth be told, younger workers and those who only travel infrequently are the ones most likely to benefit from this hard-won wisdom. It's a simple rule of thumb, but easily overlooked!
If you're still on the fence, 5 hours is just a guideline–for a more disciplined approach, make a quick search of ticket prices for round trip flights to your destination (careful here of hidden fees: some websites give ticket quotes without essentials added to keep prices looking low), and consider any other associated costs.
When you arrive, will you need to pay for car travel or public transportation to get around?

Will you need to purchase new luggage or other items to make sure you meet the airline's baggage requirements?

Will the purpose of your trip be voided if there's a flight delay, and can your business recoup those costs?
Once you've figured out your flight figure, take a look at the fastest driving route for the same trip (Google maps or even Waze can be great for this). Then ask yourself a few more questions:
How many miles will the drive be, and about how long will the drive take?

About how many times will you need to fill up the gas tank along the way?

What's the average price per gallon of gas, and about how much will you need to spend on fuel for a round trip drive?

If the drive is longer than 5 hours, does cost of a plane ticket or other factors (a need to bring extra luggage, or if you prefer a more 'bleisurely' trip with interesting stops along the way) make a longer drive worth it? A 7-8 hour drive is still seen as reasonable for some.
Consider all your options, and make the best choice for you ahead of time. If you do choose to drive, here are a few tips to make it even more worthwhile:
If the drive would be reasonable, but your vehicle happens to be a gas guzzler, consider renting a more fuel efficient car just for the duration of the trip. This way, you can save on gas and keep those miles off your personal use car at the same time.

If you have a smartphone, there are lots of apps that you can download that help you locate the lowest gas prices in a given area while you're traveling–one of the most popular we know of is GasBuddy, but there are plenty to choose from. You might be surprised at how much you save just by checking for the best prices along your drive.

If you'll be staying overnight at your destination, consider going a little outside the city, or at least a downtown area, for your accommodations. It may be slightly more out of the way, but you'll often get more amenities and better rates for your stay if you can venture outside prime downtown locations.

And if you do rent a car: always ask the front desk if they can offer any promotions for business travelers–it can't hurt, and you might be surprised!
Need a rental car to make the drive? Book online or call us at 912.920.5431.