24 Jan
by Admin | in Blog | 0 comments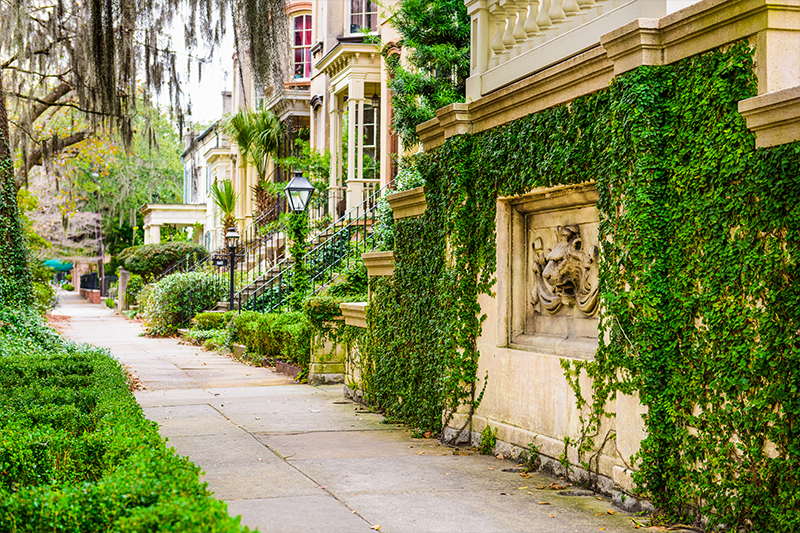 Rain can be entirely unpredictable, but don't let it stop you from having an amazing day! Savannah, GA, is an incredible destination that can always be enjoyed in rain or shine. Whether you're a visitor in Savannah for a weekend getaway or a local looking for something new to try, you're guaranteed to find an abundance of options here. Discover some of the best things to do in Savannah, GA, on a rainy day to help you create your itinerary!
Here are four of the best things to do in Savannah, GA, on a rainy day.
Travel Back in Time
Savannah, GA, is a city rich in history. There are numerous museums scattered throughout this coastal area, such as the Georgia State Railroad Museum, the Harper Folkes House, the Ships of the Sea Maritime Museum, and the Savannah History Museum. The Telfair Museums are another excellent choice; located conveniently in the heart of Savannah's historic district, they contain countless exhibits related to history, architecture, and art. Art enthusiasts should visit the SCAD Museum of Art to admire its many stunning contemporary pieces from both local and world-renowned artists.
See a Show
Rainy days are the perfect time to settle in to a comfy theater seat and enjoy a show! The Historic Savannah Theatre offers musicals, concerts, and much more. You can also head to the Lucas Theatre for the Arts to see classic movie showings, independent film screenings, and dance performances. The Trustees Theater is another historic icon in Savannah, GA; check out the Savannah Box Office website to find out which movies are playing there!
Find the Perfect Souvenir
Another way to beat the rainy day blues is to take advantage of Savannah's fantastic shopping scene! Whether you're searching for clothes, antiques, books, or toys, you'll find exactly what you're looking for in Savannah. River Street is lined with many one-of-a-kind stores selling old-fashioned candy, unique accessories, and all kinds of other knick-knacks! The City Market is another must-see attraction in Savannah; it's been a city center since the 1700s. You can continue your shopping experience in Savannah at the Savannah Mall, Oglethorpe Mall, or the Tanger Outlets.
Sit Back and Relax
Another great activity to try while it's raining in Savannah is relaxing at a spa! Savannah contains many peaceful and soothing spas that are bound to rejuvenate you on a rainy day. The Savannah Day Spa, Spa Bleu, and the Milan Day Spa all offer outstanding treatments and specials that will leave you feeling fully refreshed. Take a look at their websites and make plans to treat yourself the next time you're in Savannah, GA, on a rainy day!
Savannah, GA, has countless attractions and landmarks to explore. Get around the city with ease with the help of Savannah Car Rentals! We have a quick and easy reservation process and three convenient locations so you'll be on your way in no time. Contact us today!