15 Apr
by Savannah Car Rentals | in Uncategorized | 0 comments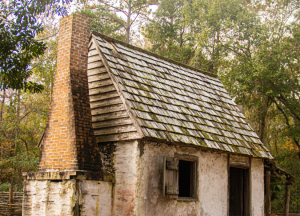 Photo by Armando Lazo from Pexels
Mother's Day is nearly upon us, and while it's important to shower mom with love and praise all year, giving her some extra lovin' on Mother's Day is sure to bring some joy into her heart.
Spring is a beautiful time. While we say goodbye to the cooler winter months, Spring welcomes us with wildflowers, sunny breezes, and warmer temperatures to warm our hearts. Life is blooming all around, it's a sweet invitation to the lazy days of summer. So if you're wondering what to do with mom this Mother's Day, we've put together a list of some of our favorite destinations around Savannah.
If you're looking for a more luxurious trip, why not rent a car and take her on her own special journey with the family? Making memories is what Mother's Day is all about, and if you're in need of car rentals, we can assist you! Whether your mom is a fan of history, hiking, or just hanging low, we've identified four relaxing day trips to take with mom this spring.
For the Outdoor Mom: Savannah National Wildlife Refuge
If mom is a lover of the outdoors, take her on a quick trip to The Savannah National Wildlife Refuge is a 31,000-mile acre park located in both Chatham and Effingham counties. The Savannah River runs through this beautiful refuge and is known as the lifeblood of the area. In addition to the river, the refuge consists of marshes, tidal rivers, creeks, and woods. Here, you can enjoy peaceful picnics, hikes, nature-watching, and other outdoor activities with the family.
One fun fascinating fact about this refuge is that the area is split between Georgia and South Carolina.
For the History Buff Mom: Wormsloe Historic Site
This colonial estate belonged to Noble Jones (1702-1775) and features massive live oak trees and Spanish moss that lead you to the small, antique structure. It's a marriage of natural beauty and rich history.
This historic site is great for families and friends to gather and learn about their Georgian heritage! It's also a great place for picnicking and taking leisurely strolls along the magnificent oak trees.
The park typically hosts reenactments, so be sure to check their website for their latest calendar of events. If mom is a history-lover, this is a must-see.
For the Mom Who Loves Community: Tom Triplett Community Park
Tom Triplett Community Park is a great place to take a day trip and celebrate mom! If your mama loves to be around others, then try throwing a gathering under one of the park's pavilions. Here, the whole extended family can get together and enjoy mother's day together under the beautiful Spring air.
Take mom fishing in its lake, or picnic along the lake's quaint shoreline. If you've got little ones to attend to, the park has some great playground areas for kiddos to enjoy and be entertained for hours!
—
No matter what type of mom you're celebrating this Mother's Day, we're here to support the love you feel all year long! Savannah Car Rentals is offering 10% OFF all car rentals for Mother's Day! Just mention this blog when booking your rental car.