20 Feb
by Admin | in Blog | 0 comments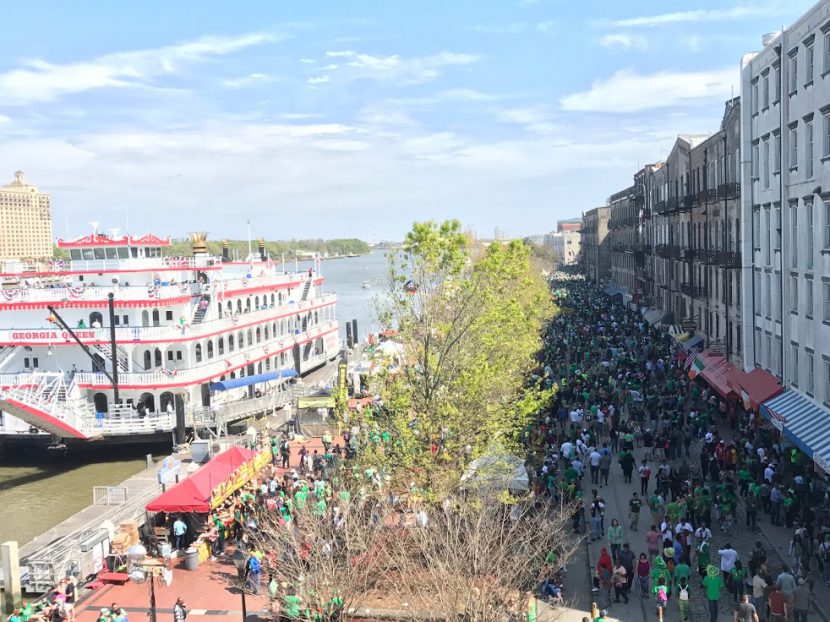 It's almost time for the one of the largest St. Paddy's celebrations in the country, and it's happening in Savannah! The entire city turns green with thousands who travel near and far to try and get some the luck of the Irish. Make sure you don't miss out on these fun events by booking with Savannah Car Rental today!
Greening of the Fountain
Each St. Patrick's Day in Savannah, the city turns all the fountains green! On Friday, March 9th, the first fountain to go green will be everyone's favorite: The Forsyth Park fountain! The St. Patrick's Day Parade Grande Parade pours in the green dye to kick off a month long celebration!
When: Friday, March 9th @ 12:00pm

Where: Forsyth Park

Cost: Free
March of Dimes Shamrock Run
Starting in Ellis Square, about 2,000 runners and walkers participate in a 5k race through downtown. Everyone who registers for the March of Dimes Shamrock Run will receive a free tee shirt! Come in your best St. Paddy's Day costume and you could win $150! All proceeds benefit the mission of the March of Dimes to improve the health of babies.   
When: Friday, March 9th @ 6pm

Where: Ellis Square

Cost: $25 – $35
The 5k Craft Brew Races
For those who are over 21 years old, put on your running shoes and get ready to race towards the best of craft beers the city has to offer! At the finish line, you'll be greeted with samples from over 30+ breweries along with live music, food trucks, and more. Get all the details here.
When: Saturday, March 10th @ 11am

Where: Savannah International Trade & Convention Center

Cost: $15 – $70
Shamrock Festival and Oyster Roast
Come to the family-friendly Shamrock Festival on Sunday, March 11th at Skidaway Island State Park with activities like bingo, nature walks, raffles, and a silent auction. Don't forget about the delicious oysters and side items that will be served throughout the event!
When: Sunday, March 11th @ 11:00am

Where: Skidaway Island State Park

Cost: $20 for members and $25 for non-members
St. Patrick's Day Parade
Right behind Dublin and New York, Savannah has the largest St. Patrick's Day parade in the world! For more than 190 years, the parade has attracted thousands of guests to join in the city-wide celebration by cheering on the Irish groups and their festive floats, bands, dancers and more!
Where: Abercorn Street, East Broad Street, East Bay Street

When: Saturday, March 17th @ 10:15am – 2:00pm

Cost: Free
St. Patrick's Day Festival!
Starting Friday, Savannah goes non-stop with St Paddy's Day spirit and River Street is the spot to celebrate. Restaurants, bars, beer and food vendors are stocked full of green goodies to treat yourself to. Live music fills the air starting in the morning and keeps guests dancing until late at night. Don't miss out on one of the biggest St. Patrick's celebrations in the country!
Where: River Street/Downtown Savannah

When: Friday, March 16th and Saturday, March 17th

Cost: Free