23 Jun
by Admin | in Blog | 0 comments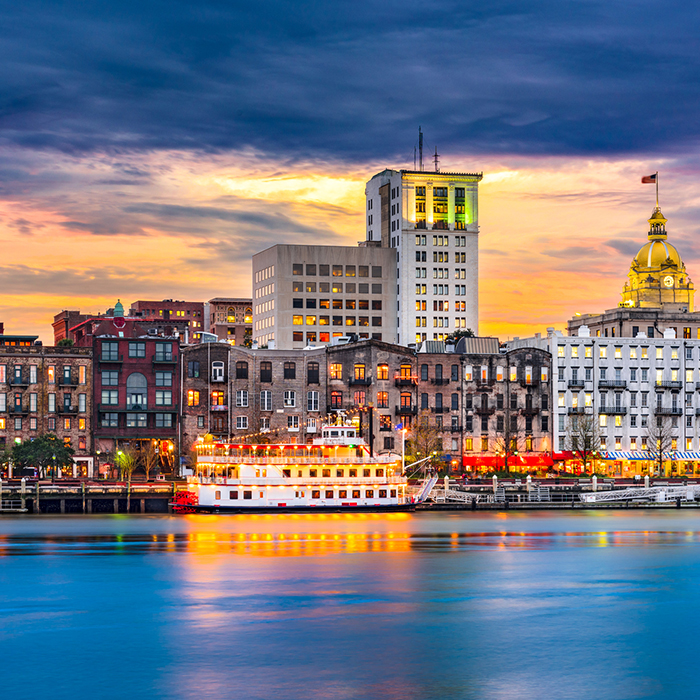 The secret is out! Savannah, Georgia just keeps popping up in the press for being the beautiful, laid-back vacation destination we locals have always enjoyed. A recent list of the top 25 recommended U.S. cities for a weekend getaway compiled by Thrillist listed Savannah in the upper-tier spot of #8—just beating out NYC at #9! Just this month, travel blog The Culture Trip also gave a shout out to Savannah, naming it one of the 12 most beautiful cities in the country, and Southern Living named us the second best city in the south.

We can't say we're surprised. Savannah has a lot going for it for tourists: all the dining and nightlife hotspots you'd expect from a destination city, a somewhat "artsy" vibe from all the SCAD student residents' influence, all with the laid back charm of a southern beach town. And if you're visiting from out of town, we've got plenty of recommendations on how to kick back like the locals do.
Eat
Definitely don't miss ordering Oliver's Lunch (with both sausages) at Zunzi's before you leave. It's a rave favorite.

And if you want a tip on what the locals swarm: check out Betty Bombers for a killer burger and fries in a spot you might otherwise easily miss. (Their appetizer "Bombs" are mouth-watering and over-the-top, so make sure to arrive with an appetite!)
Drink
Savannah's St. Patrick's Day celebrations are legendary, but you can get a taste of that any day of the year at local Irish pub Kevin Barry's on River Street. Stop in to wet your whistle after a long stroll of the quirky boutiques nearby.

If you really want to find the locals: head out to Jen's and Friends for happy hour at a great price.

See
There's a reason Savannah keeps popping up in lists of beautiful places: we've got quite a few you just have to check out while you're here. Don't miss the salt marshes and maritime forests of Skidaway Island State Park, which borders with Georgia's intracoastal waterway. Pick a trail to explore, and keep your eyes out for local wildlife such as deer, egrets, and fiddler crabs.

For breathtaking landscaping sights, make sure to check out Forsyth Park. The largest park in Savannah's storied historic district, Forsyth is a go-to spot for tons of summer activities, whether we're talking concerts, sports, or festivals. Even on a quiet day, a walk in a park this beautiful is never boring.

Need a car rental while you're in town? Book online here.