03 Nov
by Admin | in Blog | 0 comments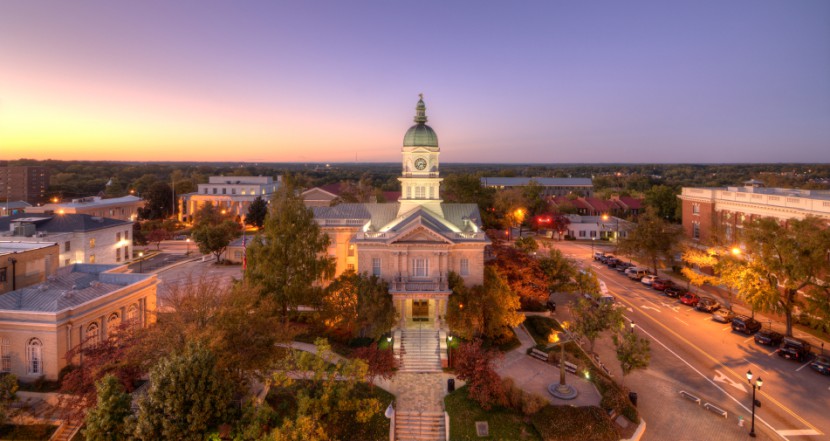 Take a weekend trip to Athens for a University of Georgia football game without dirtying up your car or adding unwanted miles. Athens, an hour and half from Atlanta, and less than 4 hours from Savannah, is the perfect Fall weekend getaway.
Sanford Stadium, where the Georgia Bulldogs play on Saturday's during their home games, this Fall season holds approximately 92,000 fans, which is tenth largest in the NCAA. Most UGA students, fans and football lovers are very familiar with the term, "Between the Hedges." This simply means the games are played on the field with hedges that surround the field.
You won't want to miss a meal while in Athens. Clocked, a local Athens lunch spot uses organic, local and natural ingredients for all of their fresh-to-order meals. In their past 16 years of business, they have become famous for their delicious, out-of-this-world hamburgers. The Porterhouse is an Athens favorite dinner spot where you can enjoy a filet and craft beer after a long day of tailgating and cheering on the Bulldogs. Post dinner, The Georgia Theatre Rooftop has awesome views of both UGA's campus, and downtown while you sip a cold beer or glass of wine. This rooftop bar sits right above The Georgia Theatre where concerts are held frequently.
Athens has a rather impressive music scene. If you didn't already know, it's is home of REM, Widespread Panic, Neutral Milk Hotel, of Montreal, The Whigs and the B-52's. To name a few, Classic Center, Georgia Theatre, 40 Watt Club, Little Kings Shuffle Club and Melting Point are all Athens favorite go-to's to get down to some great music. 40 Watt Club is one of the most iconic music venues located in downtown Athens. Open every night, you can find yourself listening to a variety of local or national bands.
Making plans for your Athens weekend getaway is smart, but booking far enough for your Savannah Car Rental is smarter. You will receive lower rates the earlier you book!  
Book online today here.