16 Dec
by Admin | in Blog | 0 comments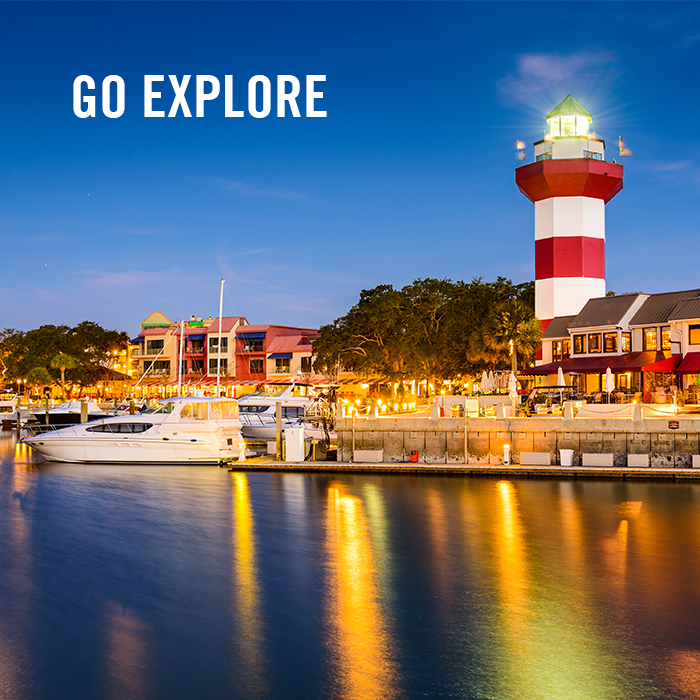 2016 flew by as fast as 2017 is approaching! It's time to start making New Year's Eve plans. Some superstitions say how you spend New Year's Eve determines how you'll live in the coming year, so it's a great time to broaden your horizons with change of scenery. Our suggestion for a doable quick trip?: Ring in the New Year in Hilton Head Island, just a 30 mile drive from Savannah.
End your last day of 2016 on the cooler side. The 16th Annual Polar Bear Swim begins at 10am on December 31st 2016. Skip out on your morning coffee, throw on your swimsuit and take a quick dip in the Harbour Town Pool to wake yourself up; All of the cool polar bears do it! Shake off the cold water and warm up with hot chocolate and refreshments.
20 years later, the tradition is still alive and glowing! Take a stroll through the Dove Street Festival of Lights with lights covering Shelter Cove Towne Center. There are over 70,000 lights to admire and falling snow (bubbles) to walk through. From 6-10pm, you will be walking in a winter wonderland. Put your ice skates on and twirl around the ice skating rink for great holiday entertainment. In previous years, $120,000 was raised for local charities, more than 40,000 cans for families in need and 20,000 gifts for children. The Disaster Relief and Recovery Fund, PEP (Programs for Exceptional People) and Island Rec Center will be on site accepting donations.
In Hilton Head, you can count down to the New Year not once, but twice! The New Year's Eve ball drops from the Harbour Town Lighthouse starting at 7pm and then again for the official ball drop at midnight on December 31st. Listen to live music and dine at Harbourside Burgers & Brews, The Quarterdeck and Topside Waterfront Restaurant. There will be complimentary party favors from Harbourside Burgers & Brews for everyone to enjoy as you ring in the new year.
Book your rental car soon to save on your New Year's Eve plans–rates are lower the further ahead you book!