15 Sep
by Admin | in Blog | 0 comments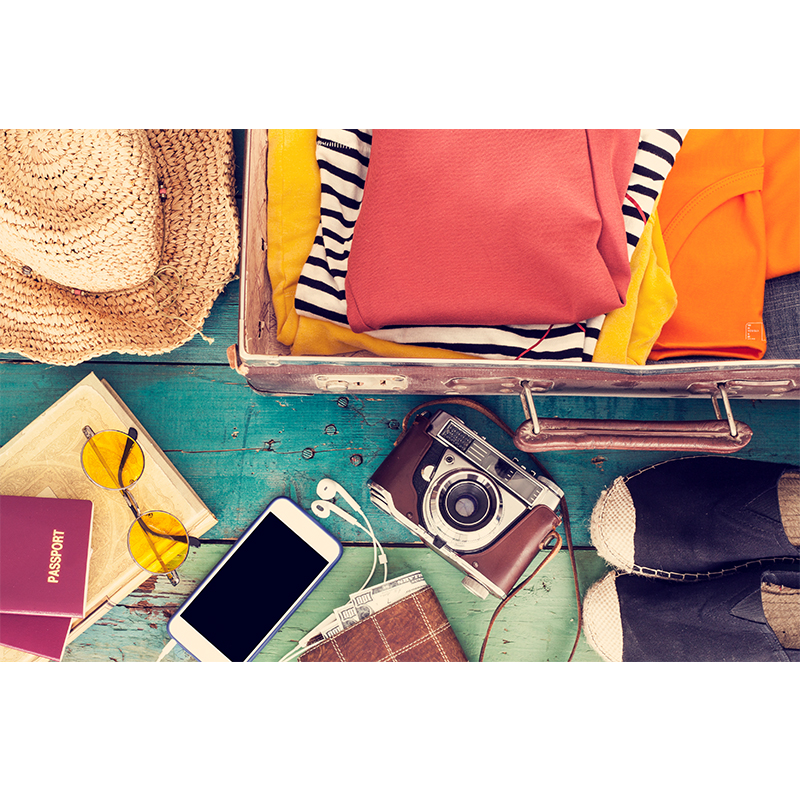 Traveling (for business or pleasure) often includes long days. Sightseeing, eating delicious foods, or sitting in long meetings can easily take up an entire day. Just because your trip is jam-packed doesn't mean you have to derail your fitness goals. From local trails to taking advantage of the hotel gym—there are plenty of ways to stay in shape while enjoying your time away!
The Hotel Gym
Convenience is always a good thing! If you're visiting for a business trip, you will most likely be placed in a hotel that has a complimentary fitness center. Many hotel gyms are open 24/7—so there's no excuse to skip your workout. Wake up an hour early and slip in a quick strength training session using free-weights or blast some calories by hopping on the treadmill.
Run or Walk on a Local Trail
Traveling to Savannah? Pack your sneakers! There are plenty of amazing trails and walkways where you can get your sweat on. We highly recommend running or walking through the Savannah Historic District—particularly through the famous "Forsyth Park." You'll see most of Savannah's historic landmarks and get in a great workout (around 6 miles!) Overachievers, head down to River Street for more beautiful views!
Workout in Your Hotel Room
Short on time or trying to squeeze in a workout while your kiddos nap? Download a fitness app or lookup a 30 minute full-body workout. There are plenty of free circuit workouts out there for all levels of fitness. From HIIT to yoga, and everything in between, the internet (or your phone) is an oasis of knowledge. Pick a routine that can be done without any (or little) equipment such as this one or this one. Your body will thank you!
Hit Up the Park
Exercising at a local park is a great place to workout when a gym isn't available. Many people utilize parks to get their heartbeat up, and you should too!  Use park benches to do dips or incline pushups, do lunges across the length of the park, or find an open space and whip out a set of burpees. You'll be surprised how fun your workout can be when you take it to the great outdoors. Don't forget your water bottle!
Traveling can alter your everyday schedule, but these workout hacks will keep you on track!
Need a car while you travel? Book your rental car online here.