14 Jul
by Admin | in Blog | 0 comments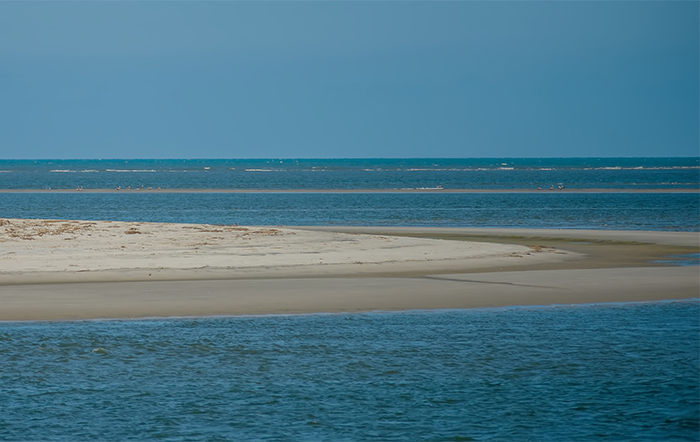 When you're visiting Savannah and craving a beach to cool off, it's time to check out "Savannah's Beach." Tybee Island, while not technically part of Savannah, is a quick half hour drive (or less) away, and you can easily divide a trip up between the two destinations, or make it a quick day trip. Either way, we want you to know how to make the very most of your visit.
Insiders' Tips from Locals: What to Know When Visiting Tybee Island
Best Beach for Beachcombing
Whether you're bringing along little ones who love to explore, or just love seashells, mid-island is your best bet for finding seashells and shark teeth washed ashore. This extends all the way from North Beach's end to 14th Street.
Best Beach for People Watching
The most popular beach by far is the South Beach area, which includes the Pier and Pavilion—great for views, photos, and strolling in the shade when you need a break from the heat. This is a great beach for being active with a game of volleyball and mixing with other tourists for the full beach experience. South Beach is also known for being a great dolphin-sighting spot!
Best Beach for a Little Solitude
If you're more interested in a beach where you can get away from it all, Back River Beach is a good bet. Located at the tip of the island, this beach is not as crowded with tourists, and there's even a fishing pier for those who'd like to bring their gear and sit a spell. A beautiful view of Little Tybee island will be your vista on the horizon.
Be Aware of Pay-for-Parking
When you arrive at the beach, you'll find plenty of spacious parking in the designated lots nearby—but it helps to be prepared for the meter! If you don't want to waste a precious minute away from shoreside lounging, bring some quarters with you to avoid having to find somewhere to break a bill when you arrive. (Although most meters now offer the option to pay with a credit card or bank card, too.)
Perfect Timing for Sunset Lovers
One of the best parts of Tybee Island beaches? Gorgeous beach sunsets. If you're keen to time your visit to get a great sunset photoset or a romantic picnic on the beach, sunset in Tybee Island will be around 8:20 PM each night. Bonus for late-comers: after 8pm, parking is free! So if you're willing to cut your arrival close, you can avoid feeding the meter.
Need to book your rental car? Book online here.