19 May
by Admin | in Blog | 0 comments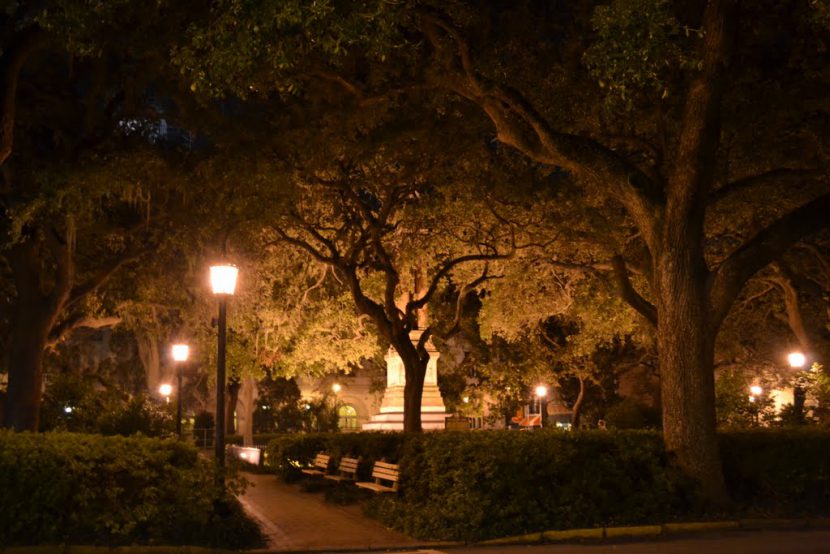 Welcome to Savannah! We're glad you're here. Just because you're all business during the day, doesn't mean you can't take advantage of all Savannah has to offer at night! Savannah is one of the South's most beautiful and historic cities, which means exploring is must. Lucky for you, we've picked some of Savannah's "must see's" for a (sensible!) night on the town!
Walk Along River Street
Done with meetings early? Take a stroll down Savannah's Riverwalk at sunset. This beautiful and incredibly historic part of town is something every Savannah visitor should see before they go. River Street has everything from candy shops to art galleries, and the harbor is filled with ships (and interesting people!). Grab a horse-drawn carriage ride before heading back to the hotel for the night.
Grab a Drink At Rocks on The Roof
Perched atop the Bohemian Hotel, Rocks on the Roof is the perfect place to grab a drink with a friend or co-worker. With indoor and outdoor seating, this trendy tapas bar offers great drinks and an even better view of downtown Savannah. Its extensive drink menu—including wine, martinis and signature drinks, is sure to have something for everyone.
Take A Ghost Tour
Savannah is known as one of the most haunted cities in the South. From possessed houses and restaurants, to spooked theaters and cemeteries—you'll see some of the nation's best haunts on a Savannah Ghost Tour. Though there are many haunted tour options, the most popular adult-only tour is the Dead of Night Tour. This 90 minute tour will take you to Savannah's most extreme haunted spots—be ready to get spooked, this is the real deal!
Catch Some Live Music
When the sun goes down in Savannah, the fun most definitely goes on. Though there are many wonderful music venues and bars here, street musicians are the most fun way to watch live music. There are oftentimes local bands playing in City Market. Haven't yet finished your drink? Savannah's open container law allows you to sip outside while you listen to music and stroll throughout downtown.
Get Southern Far at Treylor Park
When in the South, yummy and local food is an absolute must. Treylor Park on East Bay Street offers a unique and delicious Southern experience with a twist. Though this restaurant may be tiny (it's a food truck), the flavor you'll find on their menu is mighty. Stop by for drinks, food, or both—you won't be disappointed!
Need a car rental while you're here? Give us a call, or book online here.