28 Aug
by Savannah Car Rentals | in Uncategorized | 0 comments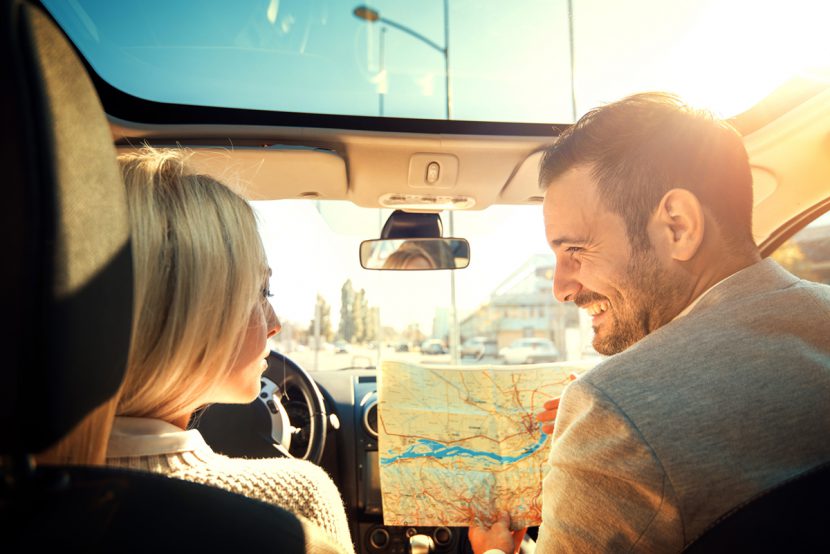 Summer is coming to a close, meaning there's less time for family and fun and outdoor activities on the horizon. Days will be filled with school, work, after school activities, and the busyness of fall. But that doesn't mean you can't squeeze in a few more days of summer fun.
There are plenty of last-minute summer activities and getaways within Savannah's city limits, or within a few hours drive of Savannah. Check one or a few of these local and regional last minute summer adventures off your bucket list before summer is a distant memory.
Local Activities
It's no secret that the city of Savannah and its surrounding areas have plenty to offer for the local or tourist. Consider a few of these unique activities if you're unable to take a few days off for a weekend trip.
A riverboat cruise: Take a riverboat cruise down the Savannah River on the Savannah River Queen or the Georgia Queen. Savannah Riverboat Cruises offers a number of different experiences, like lunch, dinner, sunset, and moonlight cruises that the entire family will appreciate. You'll enjoy great food, music, and an unbeatable and uniquely Savannah atmosphere.
Saturday morning at the Forsyth Farmers Market: Even if school has already begun, it's easy to spend a Saturday morning at the Forsyth Farmers Market in famous Forsyth Park. Stock up on locally sourced groceries here, like produce, meats, cheeses, breads, etc.; this farmers market only welcomes vendors who grow or produce 75% of what they sell.
Take a walking tour around historic downtown Savannah: A walking tour in Savannah's historic district is a great way to enjoy the city and spend quality time outdoors as a family. Local vendors offer a number of different walking tours, from evening ghost tours, Civil War themed tours, culinary tours, and pub crawls.
Driving Trips
Plenty of locations within a short drive of Savannah offer a relaxing day trip or weekend trip to squeeze the last bit of sunshine and family time out of summer.
Tybee Island: Just a short drive from downtown, this is a favorite of many Savannah locals because it's so convenient and just a pleasant place to spend an afternoon. Walk the beach or visit the famous light station, just thirty minutes from downtown Savannah.
Cloudland Canyon State Park: If hiking is your thing, head to the northwest corner of Georgia for a weekend of hiking throughout this favorite state park. You'll find challenging trails and beautiful views, and plenty of camping opportunities within the park as well.
Charleston: Cross the border into South Carolina a few hours north for a relaxing weekend in historic Charleston. Historic downtown will remind you of Savannah but with it's own unique Southern charm and lowcountry cuisine. Kayak through the lowcountry on Folly Island or spend the day at one of Charleston's several local beaches.
Savannah Car Rentals can get you there
As always, Savannah Car Rentals can get you to and from your destination safely and comfortably. Consider renting one of our low mileage, late model Nissans for your late summer adventures to save wear and tear on your own vehicle, and to accommodate any additional friends and family members you may take with you.
We offer competitive rates from our Savannah, Hinesville, and Statesboro locations. Students receive a 10% discount, and active duty military can waive the security deposit. Book your rental today before time runs out on summer fun!