10 Mar
by Admin | in Blog | 0 comments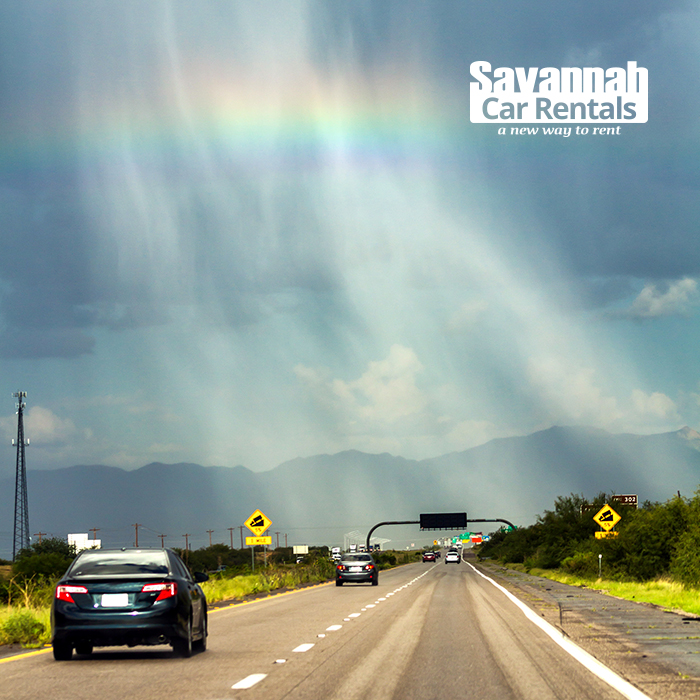 Road trip to Savannah for one of our most celebrated holidays of the year: St. Patrick's Day! Round up all of your friends and family, dress head-to-toe in all green and celebrate a weekend full of good ol' Irish luck. Savannah's St. Patrick's Day celebrations are the second largest in the nation. This is a weekend you won't want to miss out on, especially when Savannah Car Rental can provide you with great rental rates.
The infamous St. Patrick's Day parade begins at 10:15am on Friday, March 17th. With more than 300,000 people expected to attend this year, you'll want to get there early to be sure you're not missing out on any fun! The floats will hit Savannah's downtown streets for 4 fun-filled hours.  There'll be live music, pipe bands, street performers and Irish groups and societies from all over the east coast marching in the parade. If you're partying and sipping on green beer all weekend, purchase a $10 wristband each day at one of the many booths around downtown.
Aside from the parade, River Street and City Market will line the street vendors selling an assortment of gifts and goodies. Live bands will be performing all day while you can shop, eat, drink and have fun. Wearing all green may keep you from being pinched, but it also adds to the fun of celebrating St Patty's Day!
If you're driving from either Beaufort, S.C, Hardeeville, S.C, Statesboro, GA, or Flemington, GA, stop by Savannah Car Rentals to rent a vehicle for your weekend trip to Savannah. Beaufort and Statesboro are roughly an hour away from Savannah, where both Hardeeville and Flemington are less than an hour from Savannah.
Book your Savannah Car Rental online today or give us a call at (912) 920-5431.