07 Apr
by Admin | in Blog | 0 comments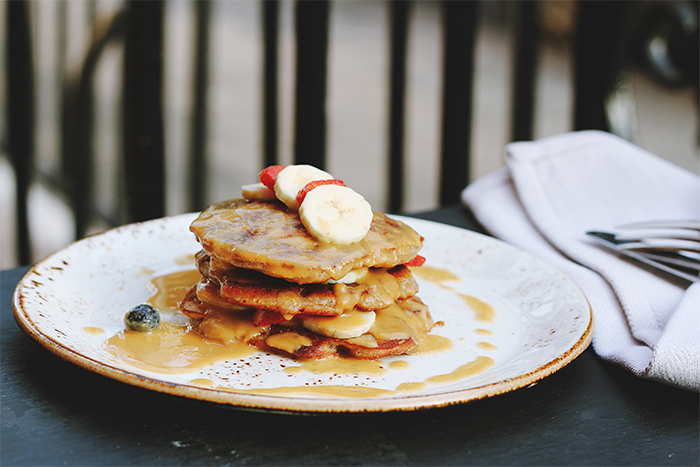 They say breakfast is the most important meal of the day. But no one said you had to get up early, right? We've put together a list of great brunch spots you must try while in Savannah, whether you're an early riser or a latecomer!
Who knew a drug store could be so easily transformed into one of our favorite Savannah restaurants! Clary's Cafe will make you feel like you're in the comfort of your own home with family photos, paintings and memorabilia lining the walls of the inside.  Bring your fur baby and sit outside while enjoying breakfast that is served all day long.
Eating the same breakfast every morning can get old after a while. Head to Huey's On The River for an American, Cajun, Creole and Southern mix of cuisines. You're tastebuds will thank you later. Any time of the day, you can stop in and enjoy on of their famous beignets, or grab a bloody mary to-go for a stroll along the river.
Kick your sleepiness to the curb. The Sentient Bean has a variety of specialty coffees that are all 100 percent fair trade, organic and shade grown. The cow milk served here is produced right around in the corner from Savannah in Waynesboro, Georgia from Southern Swiss Dairy. Don't forget to bring your own mug for a .25 cent discount on your cup of joe.
The Breakfast Club is an award winning restaurant you can't skip out on. "The Best Breakfast in Savannah" has been awarded to this delicious restaurant more than just once. Get your hands on their top selling breakfast, the "Helen Solidatiary" also known as "The Grill Cleaner's Special" which is diced potatoes, Polish sausage, green peppers and onions tossed on a hot griddle with 2 eggs scrambled with Monterey Jack and American cheese, plus grits and toasts. Talk about the breakfast of champs!
This relaxed, Australian cafe has perfected special coffees pairings with innovative cuisines. If you have a sweet tooth in the morning, be sure to order, "Got Georgia On My Swine" which is brioche french toast, Georgia chili peach chutney, Cheshire Farms bacon with maple syrup and vanilla ice cream. Yum!
While planning your meals and activities during your vacation to Savannah, you'll need transportation too. Rent with Savannah Car Rental for great deals. Visit Savannah Car Rental to book online, or give us a call at 912.920.5431.