24 Feb
by Admin | in Blog | 0 comments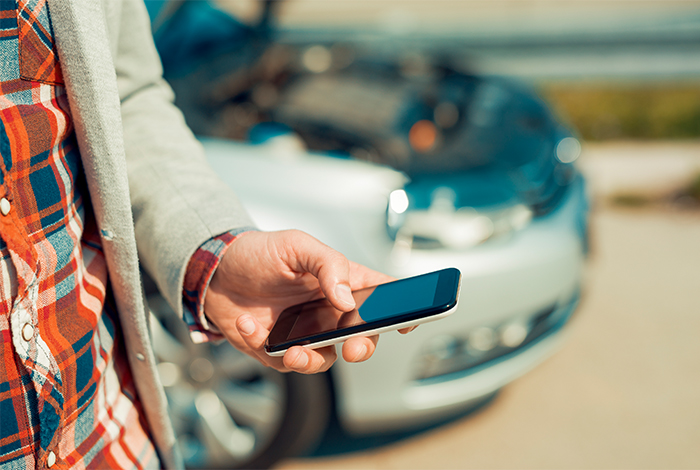 Sometimes when you're traveling for business, it can seem like there will always come an unexpected "x factor" to throw a wrench into the day's important plans. That's why frequent work travelers need tools and backup plans down to a science. These days, a big part of the toolbox is down to having the right apps installed on your work phone to help out in tough spots. Of course, we don't recommend ever looking at your phone while driving—but when hands are off the wheel, these apps are handy indeed.
Google Maps
You may be more used to Apple's Maps app if you're an iPhone user, but Google Maps can be a step up for a few reasons more likely to be relevant to work travelers: if you use Gmail or any other "G Suite" service, Google Maps can pull any relevant data that may be stored there. If you regularly use Google search for work, the places you've searched will also automatically appear in the mobile app. Did a co-worker recommend a few places to stay in an email? Using Google Maps can make them easier to remember and locate on the fly.
Waze
There are lots of traffic apps on the market, and we'll admit Waze isn't always perfect—it can be a battery drain if you're not traveling with an in-car charger (tip: always travel with an in-car charger), but this app has Google juice behind it, which means it has more input from traffic sensors than most other traffic apps you'll find. When you need to figure out how to avoid rush hour traffic in an unfamiliar city, Waze is the app that can show you all the most congested routes to avoid, as well as offer alternate routes you'd never find as an out-of-towner. Be aware, sometimes this means the app will route you in a way that doesn't make sense on first glance, but 8 times out of 10, it's not a glitch—just a circuitous way to get around traffic.
Roadtrippers
For longer, multi-state drives, Roadtripper is essential. This is your one stop shop for route and stop planning along the way, with reviews of hotels, places to eat, points of note, and even campgrounds. It'll also help you create and plan your route, even estimating what you're likely to spend on gas ahead of time. Keep this one installed for the family vacation, too.
GasBuddy
This is just one of the gas-finding apps available, but GasBuddy seems to be the most comprehensive and widely-used. Nearly every gas station in America is logged in GasBuddy's database, and since it's regularly updated by a large user base with new gas stations, your best bet for finding gas in a tough spot is probably this app. Even if you'll mostly be driving in metro areas where finding gas isn't much of an issue, GasBuddy can help you find the cheapest gas to keep those expenses down.
Spotify
Alright, it's not a travel app—but you'll likely need something to focus your mind for the long drive. Listen to your favorite music, or check out the little-known "Word" section to listen to great historical speeches, college lectures, and sundry other spoken word offerings if that's more your thing on a long drive. Some vehicles will allow you to listen to Spotify right from your dashboard, but if you don't have this option, you can always use Bluetooth or an auxiliary jack to play through your car stereo.
If you need a rental car for your next business trip, call us or book online here.